Hena has been enhancing the beauty of hair since ancient times. The natural color of Henna leaves makes the hair burgundy brown. The advantages of Mehendi or Henna are many for hair. If there is a problem of dandruff or fall in your hair then the use of henna makes the hair healthy. Remedies for hair problems from the hair are easy by Henna, because by applying Henna hair pack, you can get many benefits for hair at the same time. Natural henna leaves are very effective for hair, which help in enhancing hair safety and beauty. Henna conveys the hair in many ways it makes it soft with color, and it strengthens the roots by balancing the hair roots.
Benefits of henna for hair in detail
Treats the hair fall
There are many reasons for hair fall in our daily lives, such as the lack of nutrition in daily catering, hormonal changes, pollution, or excessive use of styling products. Henna prevents hair from falling and naturally proves effective for us. Amla and fenugreek are used as natural home remedies for the problem of hair fall. Therapeutic use of henna is rich with fenugreek proteins, With the help of which the follicles of the hair get nourished and hair loss also stops. Take a cup of amla powder, 2 teaspoons henna, 2 teaspoons fenugreek powder, 1 egg whites and a lemon. Mix well and keep aside for 1 hour. Now use it on your hair and leave it for 45 minutes. Wash it with plain water. Use it 1 times a week for 6 weeks and you will start to notice a big difference in your hair.
Reduces dandruff
The problem of dandruff and scabies of the head is quite common and most of us have to face it. With dandruff, the skin of the head becomes quite rigid and it also starts to get scabbed, which promotes fungal infections. Henna is the most amazing way to fight Dandruff. Acidic nature of lemon and curd does not allow the fungus to head, and removes rudeness by giving moisture to the skin of the head.
Henna for hair, take 1 to 2 teaspoons of fenugreek seeds and keep them soaked in water overnight. Grind them in the morning and mix hot mustard oil in it. Now add some Henna leaves to it. Let it cool for some time and add fenugreek paste in it. Filter this mixture of oil and remove the rough elements. Use it on your head and hair and leave for one hour. Now wash your hair with shampoo.
Alternatively, take one cup of fenugreek seeds, 2 cups curd, 1 cup honey powder and a lemon. Dip the fenugreek seeds in the curd overnight and grind them in the morning. Now add one spoonful of Henna Powder and lemon juice. Use this paste on your skin and leave it for 45 minutes. Now wash your hair with cold water and do not shampoo on it. Use shampoo the next day. Use it once a week, until you get the expected results.
Colours grey hair
Its biggest utility is to paint the hair naturally. The use of chemicals in white hair harm them, so Hina is a better natural alternative.
Henna pack for dry hair
Henna plays a very important role in hair condition and the protective layer made by it protects your hair from any type of damage. With daily use, henna makes your hair thick, strong and moist. This Ayurvedic hair pack brings naturally glow in the hair and makes them strong enough. It is a natural hair conditioner which softens the hairy rough textures. It gives natural hair to the hair. It also prevents them from engaging and they keep them straight. This frizzy helps a lot to keep hair tidy.
Take 2 cups of Hena Powder, 1 cup Amla powder, 2 teaspoons fenugreek powder and 1 teaspoon orange peel powder. Now mix yogurt and prepare a thick paste. Leave it for 1 to 2 hours and then use it on the hair. Now leave the shower cap in the head and leave it for 1 hour. Wash it with water first and then shampoo.
Henna for hair growth
Hena is a very important treatment for hair growth. It gives your hair shine and density. With this, you can make your own oil, which protects you from hair loss, white hair and pollution. It naturally helps your hair grow.Benefits of henna in hair, making Henna in the hair roots make it strong. For better results, add little curd and lemon in the henna.
Reduces dryness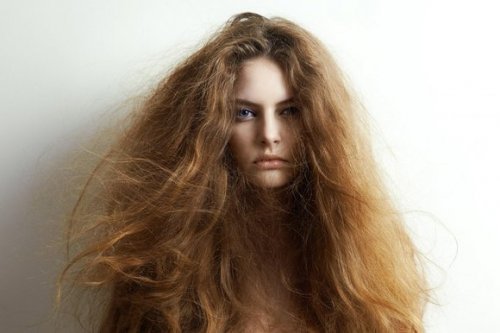 Therapeutic use of henna, it removes stiffness of hair, hair can be made silk by Henna.
Scalp cleanliness
Dandruff and other types of hair infections are corrected by the use of Henna and the scalp is cleansed in a natural way. Before using Henna, soak it in the water of tea and add some curd and coffee powder to it. Lime juice and olive oil can also be mixed in it for safety from Dandruff.