Flax seeds contains mineral salts like vitamin B, calcium, magnesium, copper, iron, zinc, potassium, carotene, thiamine, riboflavin and niacin. Its oil contains 36 to 40 percent omega-3. It plays an important role in the development of hair and keeping them healthy. Omega-3 found in linseed make hair healthy, glossy and strong. Those who eat lard have never been Russian. There is more fiber in linseed, which means thirst is more. Let's discuss in detail, after all, how beneficial it is to hair.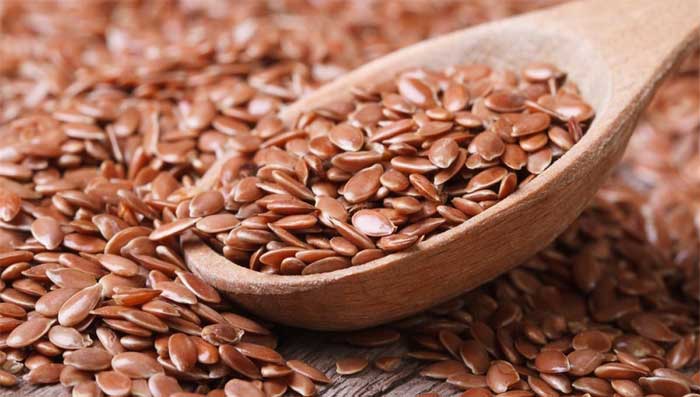 Flax seeds for hair
The antioxidants present in the flax seeds purify the blood, shine the skin and hair. They also protect against many diseases of the body. Vitamins and proteins are present in abundance in the flax seeds. Proteins are helpful in the proper development of the body. Put the flax seeds in a dry embroidery, roast and grind it with a mixie. Grind them a little bit, do not just fine. After the meal it can be eaten like fennel. But do not keep it in excess quantity because it gets spoiled. Must have to work for a week. Sellers who sell grains and Pansari or Ayurvedic herbs will sell you here.
Include 
Flax seeds 

in the food
You can also take the powder of flax seeds in fruit juice. For this, you can mix a glass of juice, i.e. 150 ml, with a spoonful flax seed powder. But keep in mind that do not use powdered powder more than seven days old. Grinding it together causes it to be spoiled due to oilseed. Most people do not like to eat plain flax seeds, in such a way you can roast it and drink it. This does not only make the flax seed a tasty but crispy taste too. Even acacia can be consumed in the form of tea. To make flax seeds tea, prepare a teaspoon flax seeds powder in two cups (360 ml) of water on a low flame until it remains a cup of water. Drink some honey, jaggery or shaker mixed with a little cold.