Apple cider vinegar is a popular condiment and health food. It's made from apples using a fermentation process enriching it with live cultures, minerals, and acids.
Apple cider vinegar has many applications as a home remedy. One of these is as a hair wash to improve scalp health, strengthen hair, and enhance shine.
Apple cider vinegar for hair growth benefits
While hailed as a home "panacea" or "cure-all" for health problems despite being under-researched, the benefits and science around Apple cider vinegar do deliver when it comes to hair care.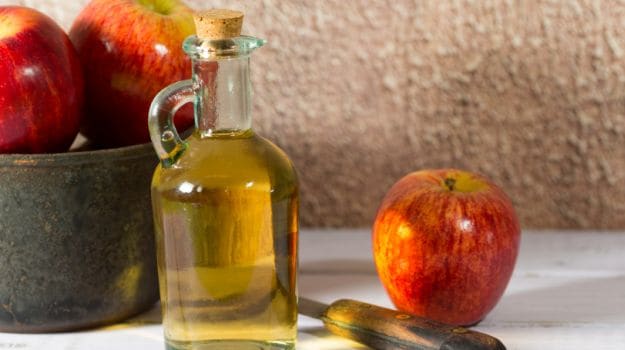 For those dealing with hair issues such as the itchy scalp or hair breakage, apple cider vinegar might be a great natural remedy to explore.
Why use Apple cider vinegar for hair care?
Is antibacterial: The probiotic nature of ACV kills dandruff-causing bacteria and fungus.
Is anti-inflammatory: This soothes your scalp while it is healing.
Restores moisture and pH levels: AVC is acidic in nature. This maintains moisture and pH levels of your scalp, keeping fungus out.
Unclogs hair follicles: The enzymes in ACV coax the hair follicles open, keeping your scalp healthy and dandruff-free.
Is natural: No chemicals.
Apple Cider Vinegar Rinse Recipe
This simple ACV rinse recipe can be used one to two times weekly. While some say you can use it as a conditioner, I use it in addition to conditioner because my hair gets tangled. If you have dry hair you may want to use a little less ACV and if you have oily hair, then you may want to use a bit more.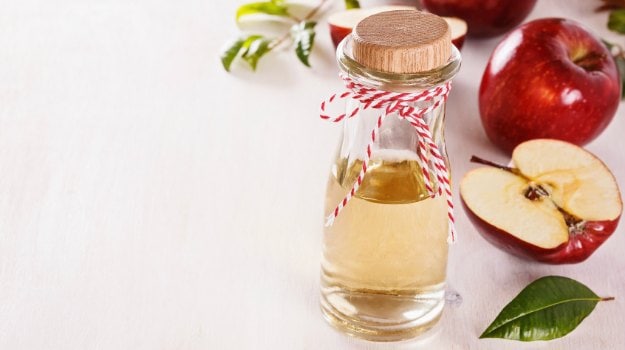 Ingredients
2 Tbsp. raw organic apple cider vinegar
1 cup of water
Directions
1. Combine ingredients in a cup or bowl.
Shampoo and condition as you normally would. Once you've rinsed both the shampoo and conditioner, cover your hair with the raw apple cider vinegar rinse. (Be sure to close your eyes tightly.)
Rinse your hair thoroughly.
Tips:
Don't be so concerned about the smell of ACV because once it dries, your hair will no longer smell like vinegar.
You may also want to try using a squeeze bottle to more evenly apply ACV, rather than a bowl or cup which provides less even application. (I used a bowl but may use a squeeze next time.)
You can experiment with using the ACV instead of hair conditioner, rather than in addition to it. You may not need both.